People today spend a significant part of their lives on the Internet.  A lot of people work on the Internet, almost everybody buys online, has accounts on various social networks, and many people play computer games.  Today, the virtual world has become our second reality, practically our second home.  But, just as the house should be locked, so the virtual life should be protected from any uninvited guests.  Cybersecurity is what everyone who is involved in any activity on the World Wide Web needs.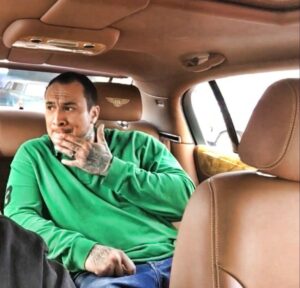 Cybersecurity is the practice of protecting computers, servers, mobile devices, electronic systems, networks, and data from malicious cyberattacks.  This practice is used by both individuals and businesses and organizations.  Cybersecurity is an ever-changing field, as technology advances open up new opportunities for cyberattacks.  In addition, even though serious security breaches are often reported, small organizations and individuals still have to worry about security breaches as they can often be the target of viruses and phishing.  This is why reaching out to professional teams like Cyber ​​Boy Corp is a great solution. Cyber ​​Boy Corp is a cybersecurity firm under development that is ready to help you keep your data, activities, and equipment safe. They will give advice and take the necessary actions.
Cybersecurity includes the following problems and issues: information security (maintaining the integrity, availability, the confidentiality of data); security of programs and applications; penetration testing; network and mobile security; access control and management system (identification, authentication, authorization, etc.); disaster recovery; training of users. The main requirement for cybersecurity specialists is high adaptability to constantly emerging new threats.  Real professionals are ready to take on the challenge and make their clients' online experience as safe as possible. Be sure to follow the recommendations of experts, and be sure that you are protected on the World Wide Web.
Image by Pete Linforth from Pixabay